Overdraft - Optimal financial solution - MSB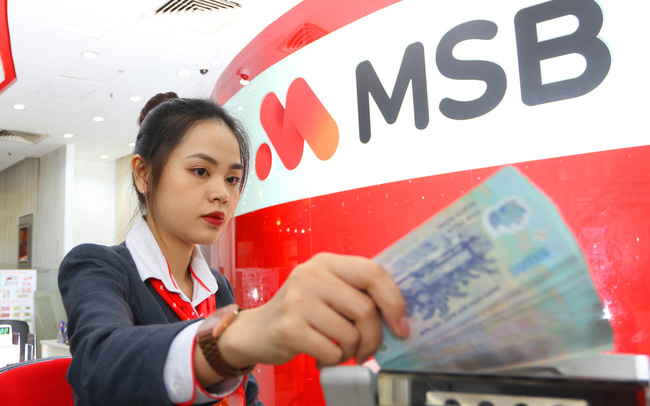 Product details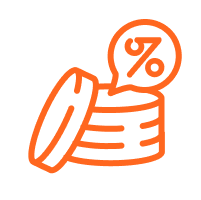 Description:
In order to facilitate the payment of the financial institutions, MSB approves the financial institutions to spend in excess of the Credit balance on the bank's current deposit account in VND at MSB. The financial institution will pay interest and other expenses (if any) on the overdraft amount and repay the overdraft principal within a certain period.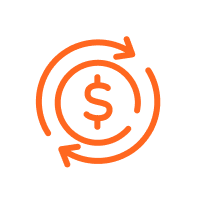 Benefit:
Term of overdraft limit: Up to 12 months.
Overdraft limit is granted in 2 forms:

Limit with collateral (which is the balance of demand deposit/time deposit at MSB) with a credit limit granting rate up to 98% of the collateral value.
Limit without collateral.

Create initiative for financial institutions in daily payment transactions.
Optimized resource usage.
Used in combination with centralized account management services to optimize limit and cash flow management of Insurance companies.
Contact:
Customer Management Department Non-Banking Financial Institutions - Customer and Partnership Management Center
Email: Nonbankfi@msb.com.vn; FI.CK@msb.com.vn
Phone: (84-24) 3771 8989/ Ext 6836/6801
Conditions and Documents
Điều kiện mở thẻ
Securities companies, Insurance companies
Security and other features
Frequently asked questions
The capital need for the Client's business activities on a regular and continuous basis (for example, the need to supplement working capital)
MSB is not required to provide Business Registration in case the Client's business is not subject to Business Registration.
In case the Client's business establishment is subject to business registration but has not yet registered for business and/or does not have a business license or practice certificate as prescribed by law. Customers need to provide at least 1 of the following 3 documents:
- Proof of payment of taxes or fees, charges,...
- Certification of the business operation management unit (Markets/Commercial Centers, People's Committees of communes and wards)
- Commit to supplement Business Registration within 06 months
In case customers do business online, only need to prove it through orders on E-commerce floors, Bank account statements. MSB can still finance up to 1 billion VND.
Customers can use assets such as Valuable Papers, Savings Book, Deposit Balance, Real Estate, Means of Transport to secure the loan.
Borrower submits a loan application to the bank when having funding needs. Borrower can draw down one or multiple times as per demand. Borrower and MSB shall agree on each drawdown amount, interest rate, repayment schedule in the form of Certificate of Indebtedness (maturity date of every drawdown must coincide with maturity date of the first drawdown).
Short-term one-time business loan suits seasonal funding needs.
Medium and long-term one-time business loan suits substantial funding needs including expanding productionbusiness , procuring fixed assets like machinery, equipment, transportation; constructing and renovating facility.
For example: MSB approves a one-time business loan for Nguyen Van A – owner of an ABC garment company as follows:
Loan amount: VND 1 billion
Loan tenor: 60 months
Loan purpose: renovating garment facility
Nguyen Van A submits vendor's payment documents to MSB for two disbursements as follows:
1st time: VND 500 million (disbursement date on 7 March 2022 – maturity date on 7 March 2027)
2nd time: VND 500 million (disbursement date on 10 April 2022 – maturity date on 7 March 2027)
MSB approves an amount of funds for maximum 12 months. Customer can flexibly draw down from it multiple times. Customer and MSB shall agree on each drawdown amount, interest rate, repayment schedule in the form of Certificate of Indebtedness (borrower can flexibly draw down within approved limit in 12 months).
Limit business loan suits constant needs of working capital.
For example: MSB approves a limit business loan for Nguyen Van A – owner of an ABC garment company as follows:
Loan amount: VND 500 million
Loan tenor: 12 months
Loan purpose: increase in regular business funding
Nguyen Van A submits payment documents for inventory purchase to MSB for disbursements as follows:
1st time: VND 200 million, 3-month tenor (disbursement date 7 March 2022 – maturity date on 7 June 2022)
2nd time: VND 200 million, 6-month tenor (disbursement date on 10 March 2022 – maturity date on 10 September 2022)
3rd time: VND 300 million, 3-month tenor (disbursement date on 7 June 2022 – maturity date on 7 September 2022)
4th time: VND 600 million, 3-month tenor (disbursement date on 10 September 2022 – maturity date on 10 December 2022)