International payment service
Product detail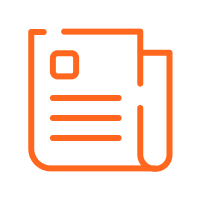 Description
MSB's international payment service meets various customer needs:
Provision of services of payment for imports of goods, service fees, commission, etc. to partners
Transfer of profits, revenue, and legal income to the home country (for foreign investors), etc.
Overseas outward remittance.
Contact:
The customer management department for Credit institutions - The partnership and customer relationship management center
Tel: (84-24) 3771 8989/ Ext 6885/2829
Condition and Required Documents
Điều kiện mở thẻ
Credit institutions in Vietnam.
Điều kiện mở thẻ
See here for more details
Security and other functions
Frequently Asked Questions
The capital need for the Client's business activities on a regular and continuous basis (for example, the need to supplement working capital)
MSB is not required to provide Business Registration in case the Client's business is not subject to Business Registration.
In case the Client's business establishment is subject to business registration but has not yet registered for business and/or does not have a business license or practice certificate as prescribed by law. Customers need to provide at least 1 of the following 3 documents:
- Proof of payment of taxes or fees, charges,...
- Certification of the business operation management unit (Markets/Commercial Centers, People's Committees of communes and wards)
- Commit to supplement Business Registration within 06 months
In case customers do business online, only need to prove it through orders on E-commerce floors, Bank account statements. MSB can still finance up to 1 billion VND.
Yes. For investment needs in fixed assets, factories, machinery, and equipment, MSB offers a long-term business loan package of up to 120 months. For regular/irregular business capital supplement needs, MSB offers a short-term loan package.
Customers can use assets such as Valuable Papers, Savings Book, Deposit Balance, Real Estate, Means of Transport to secure the loan.
These are projects that have been appraised and approved for association and have signed an association contract in accordance with MSB's regulations. Customers buying houses from projects associated with MSB will enjoy a better preferential loan policy from MSB than loans from other banks.